Custom Tarp Products Wholesale For 29 Years
You need more than just a single tarp—a professional manufacturer who has been in the field for 29 years to build your brand and get more profits. Let Dandelion help your business with a full range of solutions to make an ideal tarp finished product into reality.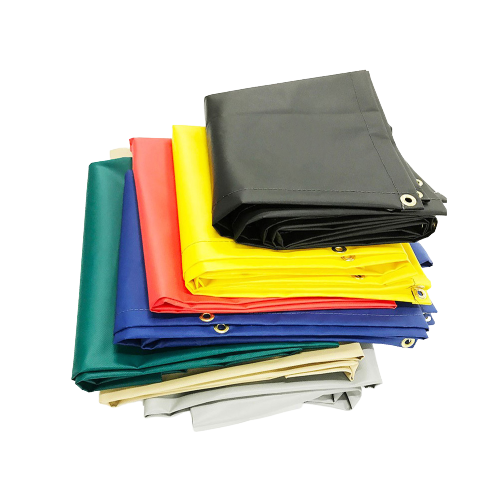 Your Custom Tarp Product Can Be Manufactured Strictly.



No matter which type of tarp you want, we can manufacture it based on our extensive experience. In particular, our equipment supports heat-welded seams, high-frequency welded seams, and various logo printings, which makes the final product can be distinguished from the vast majority of tarps on the market.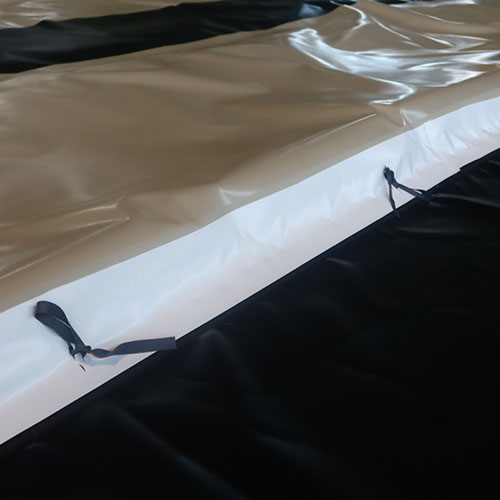 Our Products
Dandelion's products are made from RoHS-certified tarpaulin fabric. We have the completed inspection process to select tarpaulin fabric to ensure that the products delivered to you are high-grade tarp products.
browse Dandelion's product category
Eco-friendly, 100% non-toxic raw materials
3-5 years warranty
BSCI certified manufacturing plants
Wholesale tarp products on demanded
Support brand packaging solutions
Custom tarp solutions for various industries
15+ years international trade experience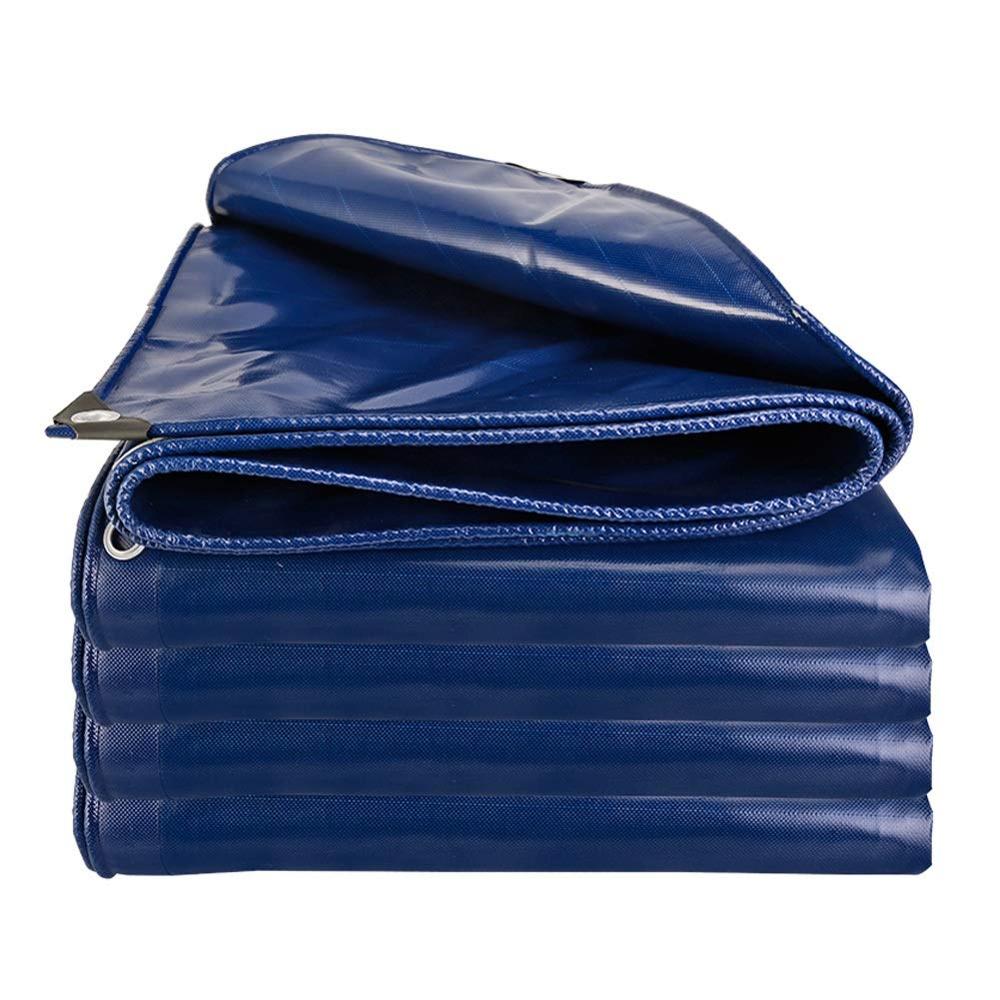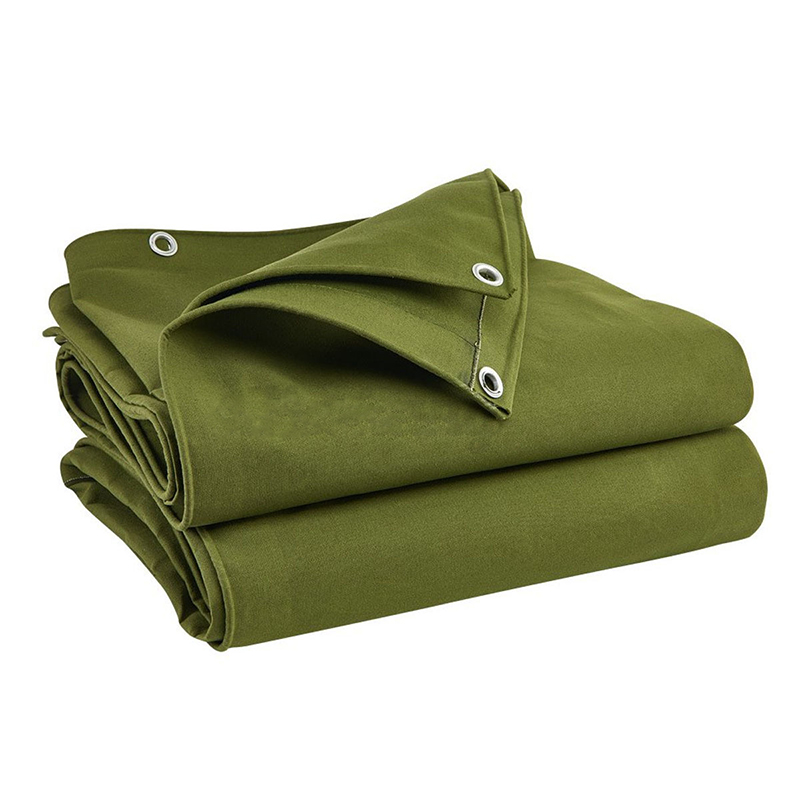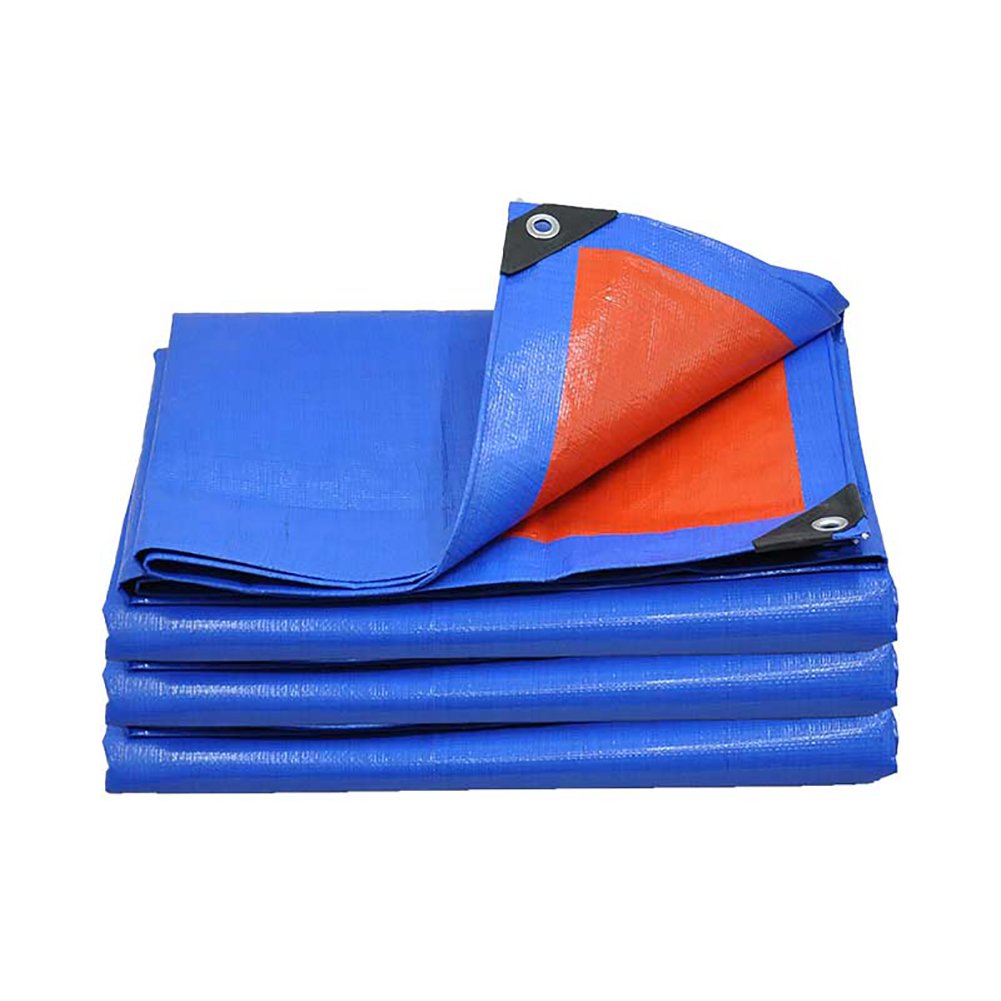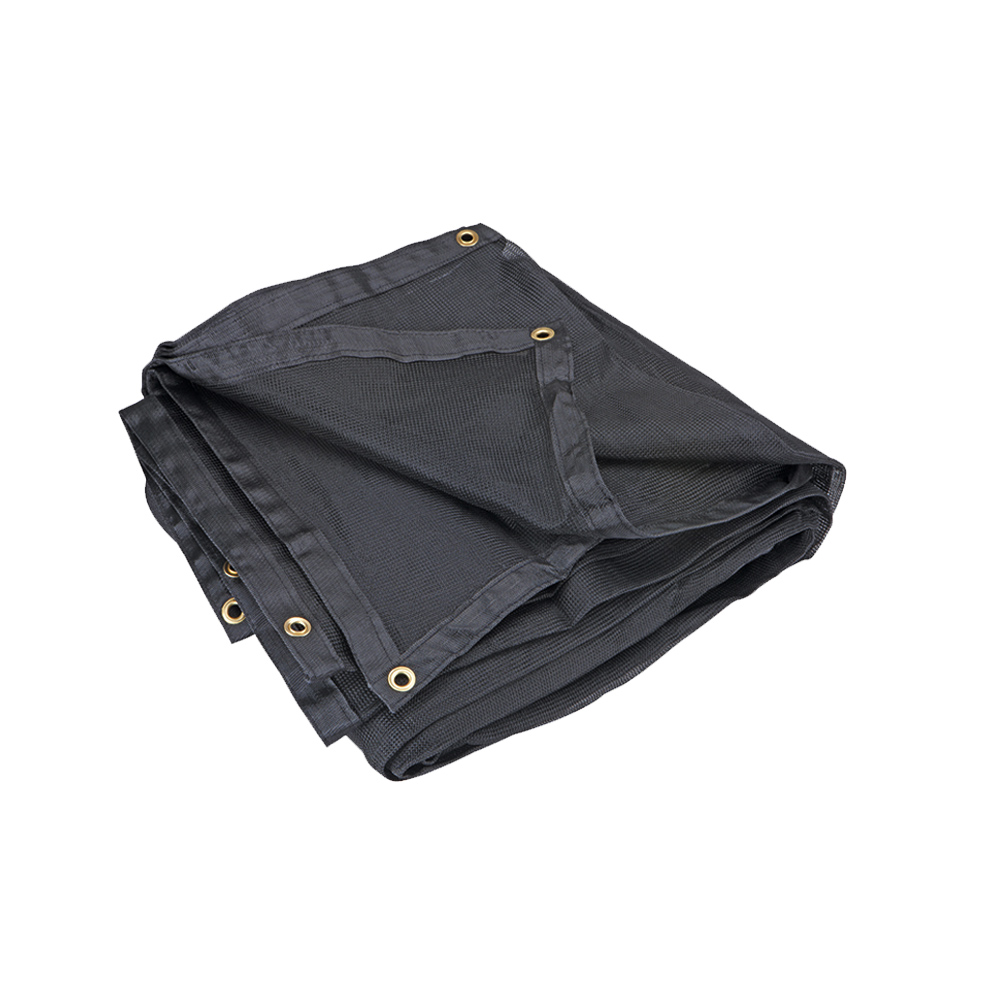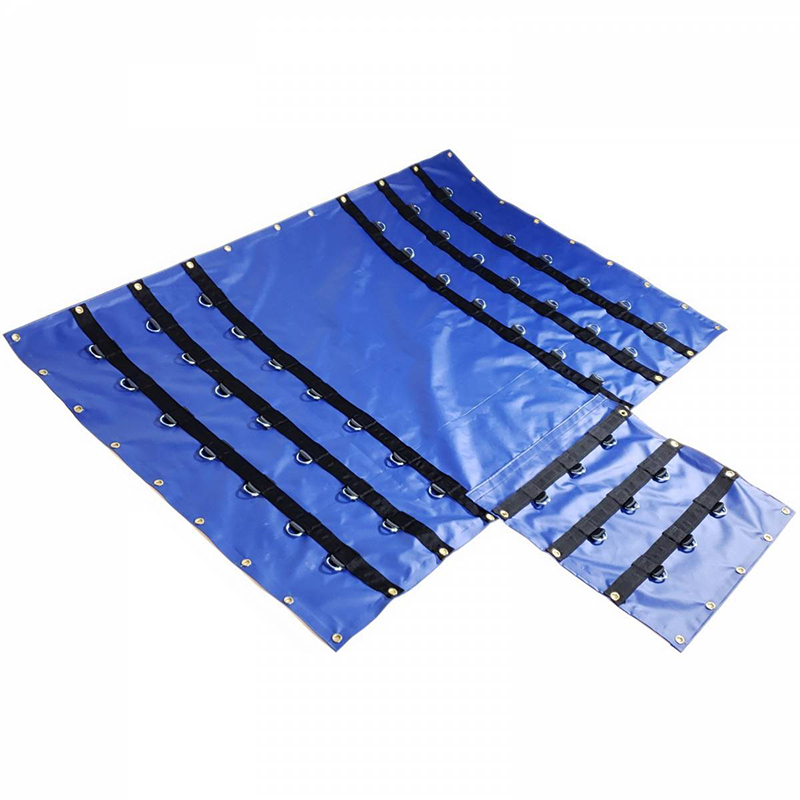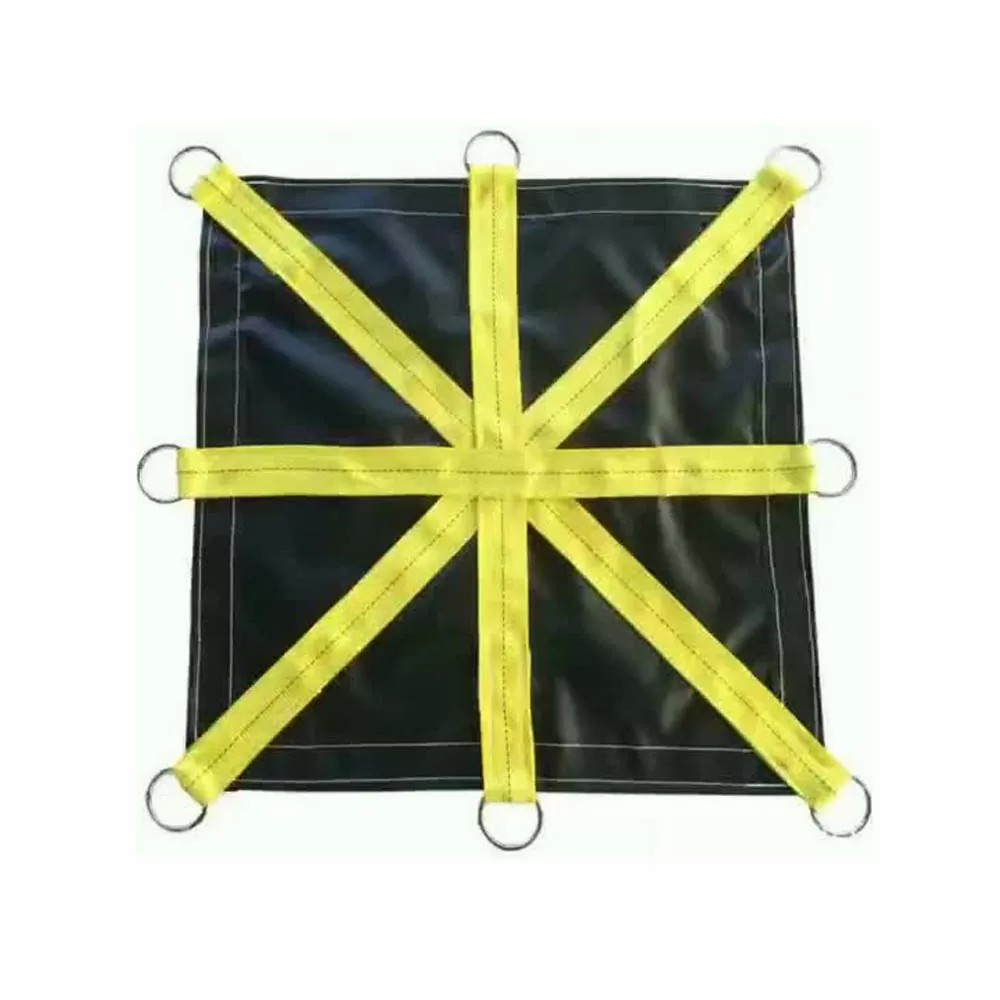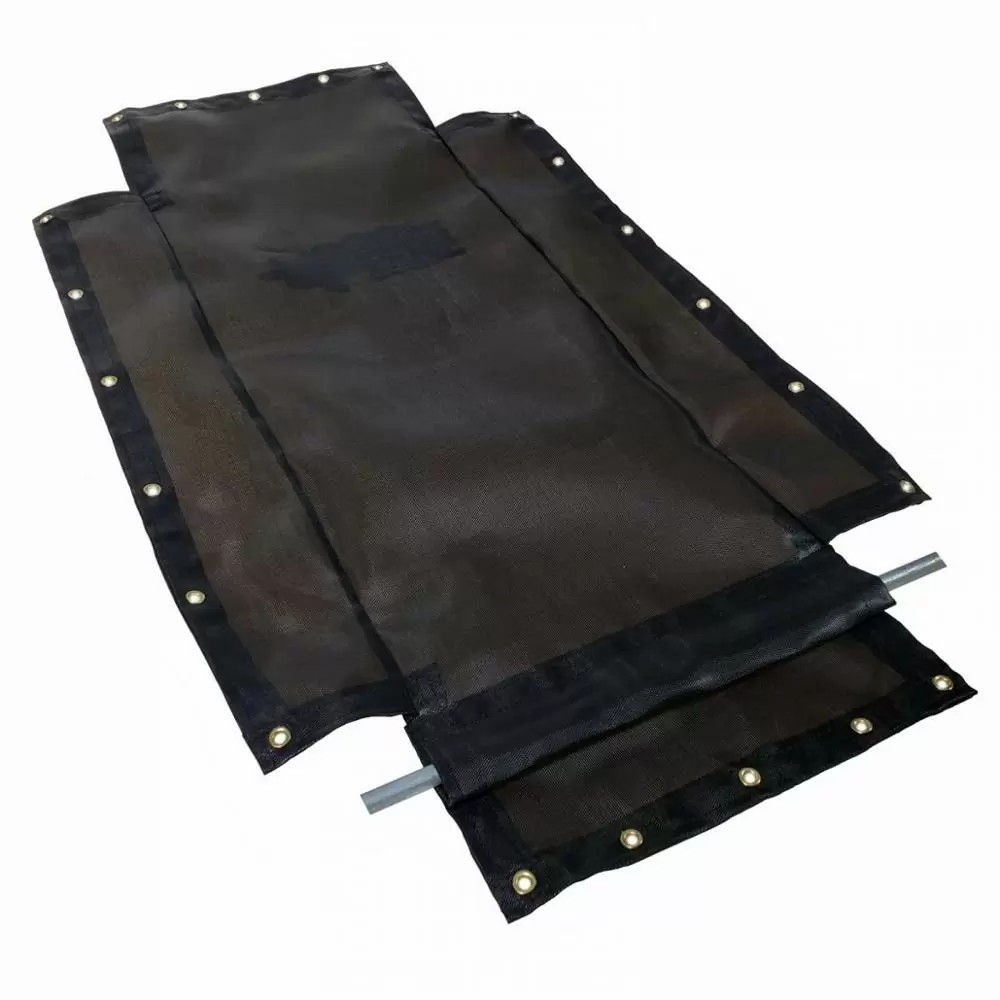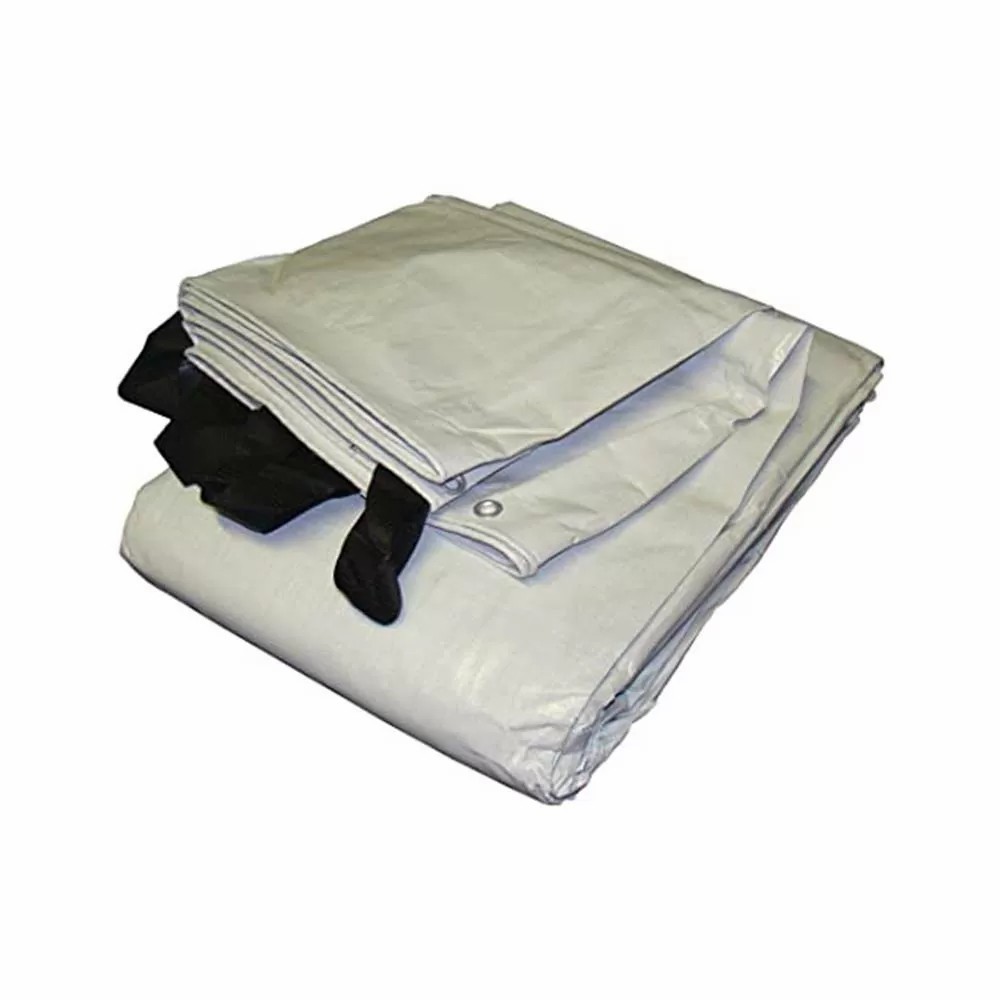 Dandelion's Support to Your Tarp Business
No more endlessly wasting time on lousy tarp manufacturers. Dandelion's goal is to let you sit back and relax. Our consultant will provide you with a full range of solutions that meet your requirements. We take care of all the document work, including trade stuff, clearance, logistics, etc.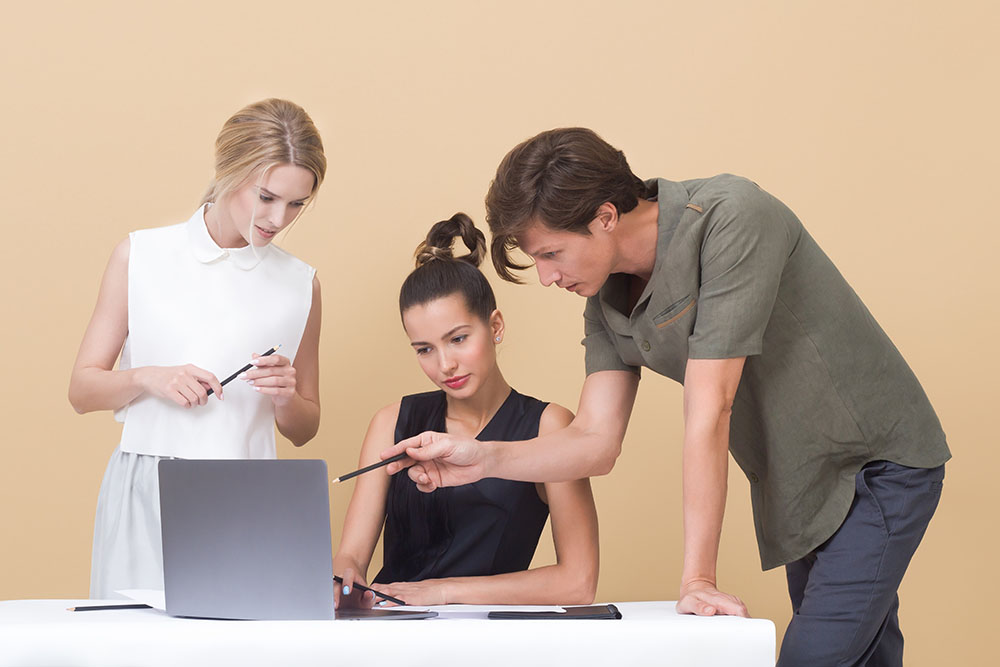 OEM & ODM Available
Whether you want to have your logo printed on the tarp or want to design your tarp product differently, we can help you.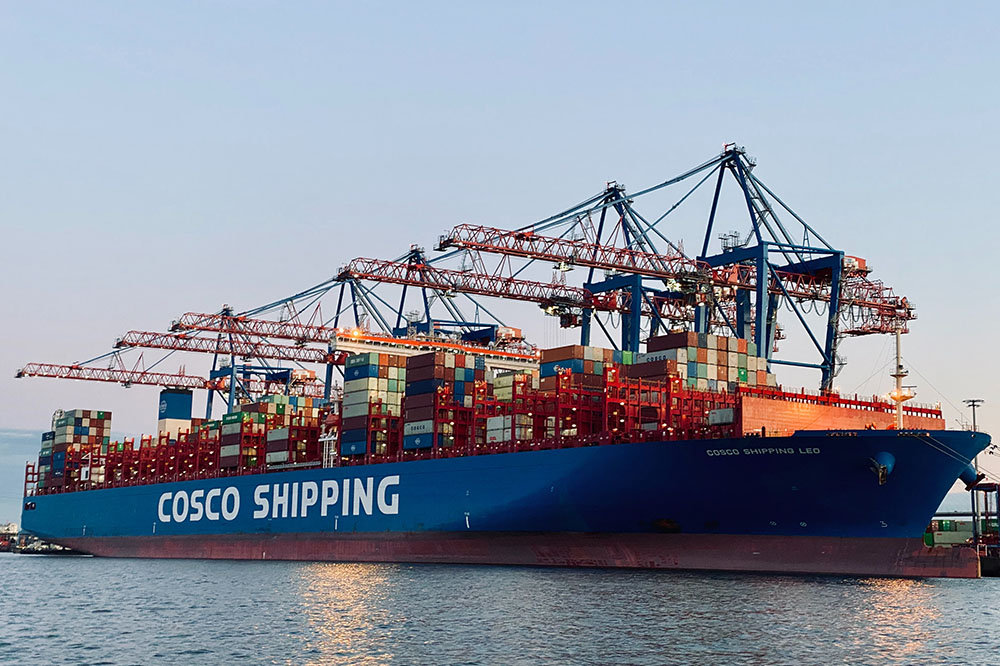 Fast Delivery Assurance
If your case proceeds to confirm a sample or bulk order delivery, we have capabilities to ensure your shipment smoothly.
Start With Low MOQ
If you want to wholesale tarp products, we support a minimum order quantity for your first trial order.
Why Choose Dandelion?



Dandelion has passed the BSCI factory audit and other approvals, and we have nearly 30 years of experience in developing a wide range of custom tarp products. Our products are eco-friendly, and their raw material uses the most advanced technology to produce at a competitive price.
Premium Materials
Our solution-dyed oxford cloth is CAPROP 65 and REACH-certified, which can get better UV resistance to prevent cracking.
Expertise Suggestions
We've made products for brand distributors, wholesalers, and retailers in North America, West Europe, the UK, etc.
Custom Cases Support
We're expanding our customization service fast. 400+ employees and 10000+ square meters of factory space are ready to serve you.
Lead Time Assurance
Your bulk order can be completed within short turnaround times. We have strict supply chains to control the manufacturing cost.
Work Out Your Custom Tarp Project in Steps

At Dandelion, we have nearly 30 years of professional experience in making various tarp products. We ensure that every process is done to the highest standards for our client's satisfaction.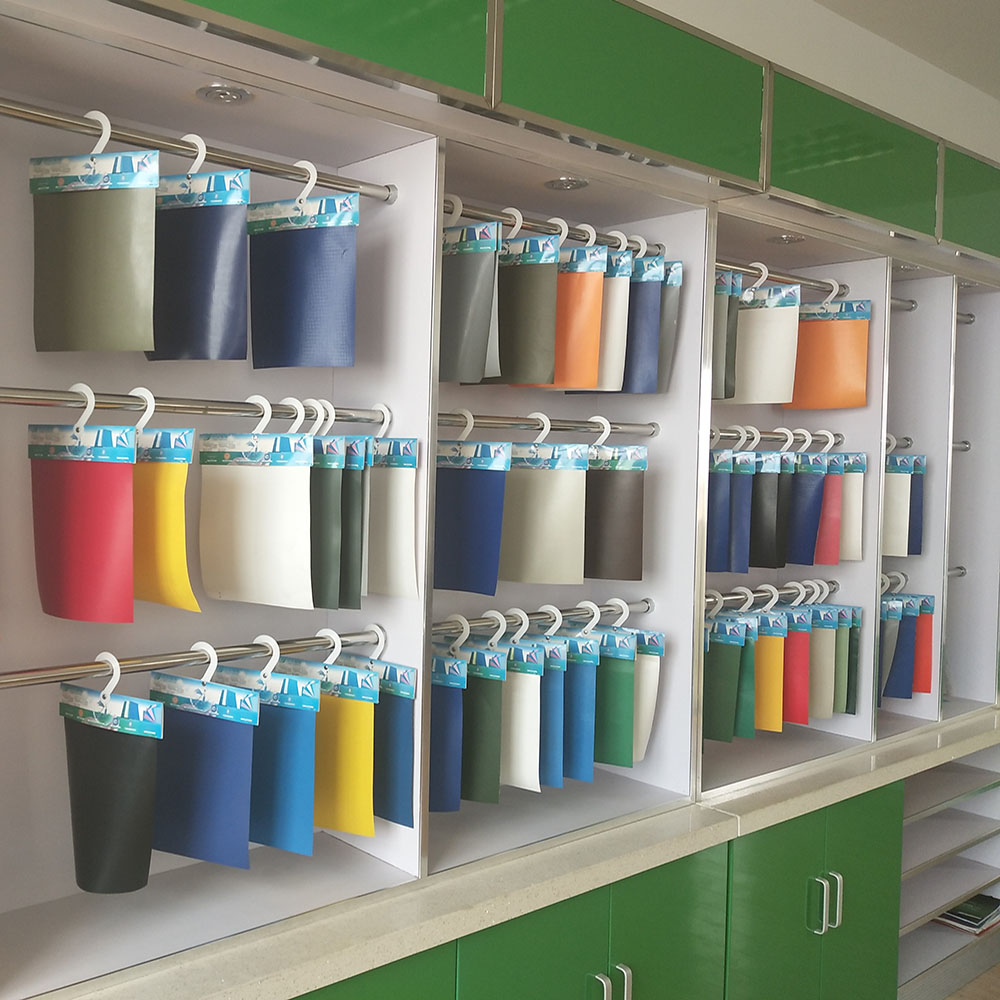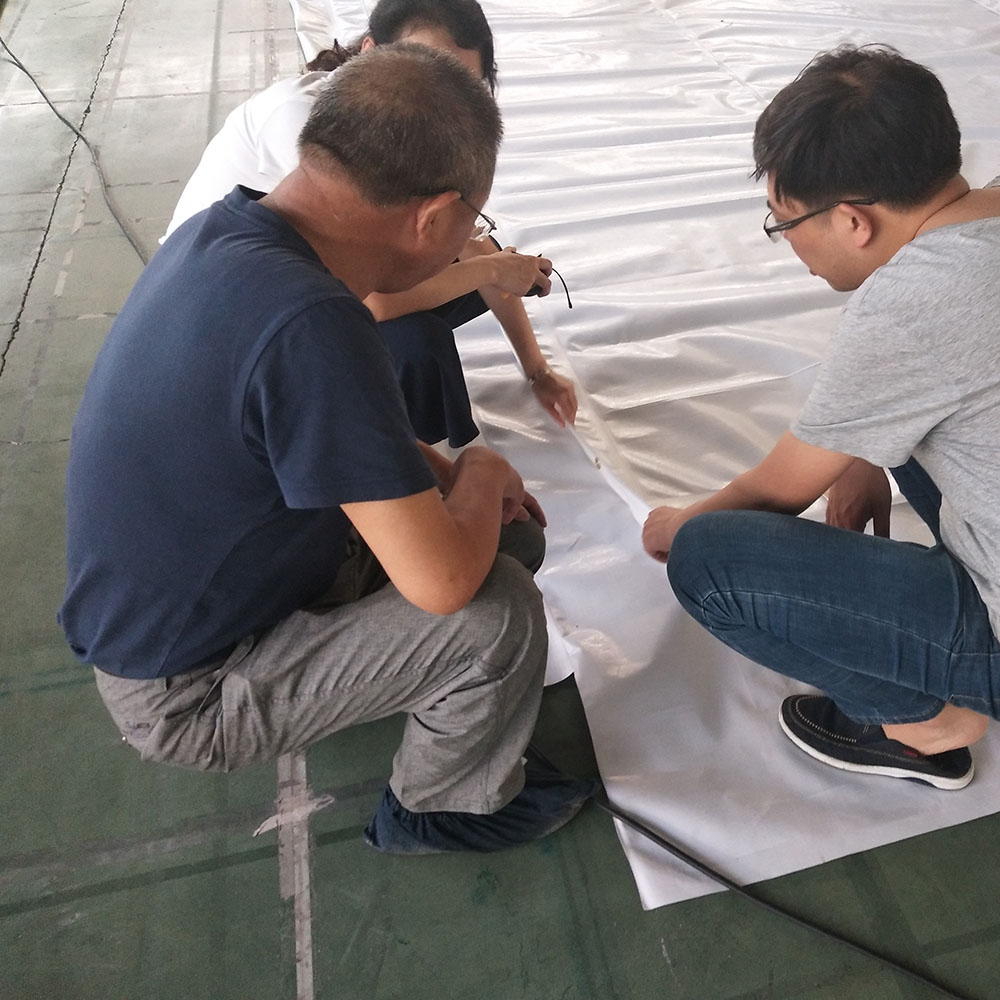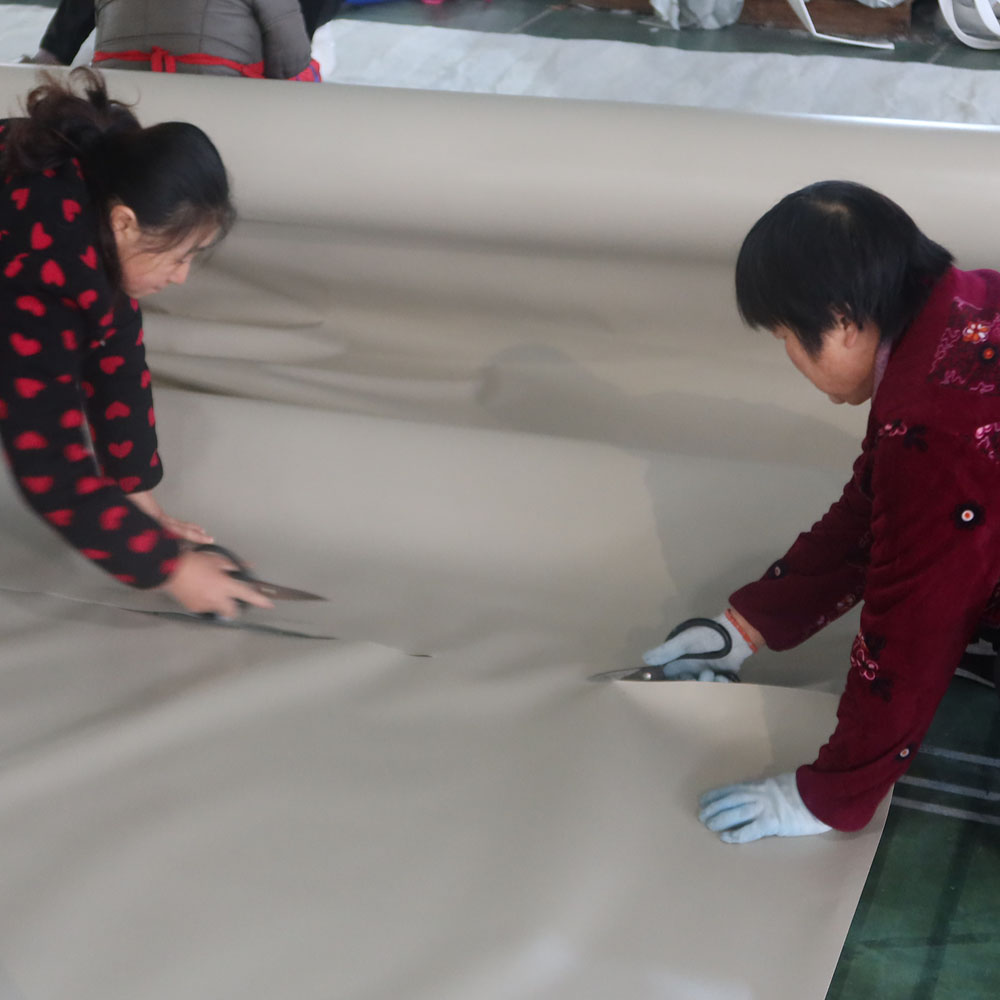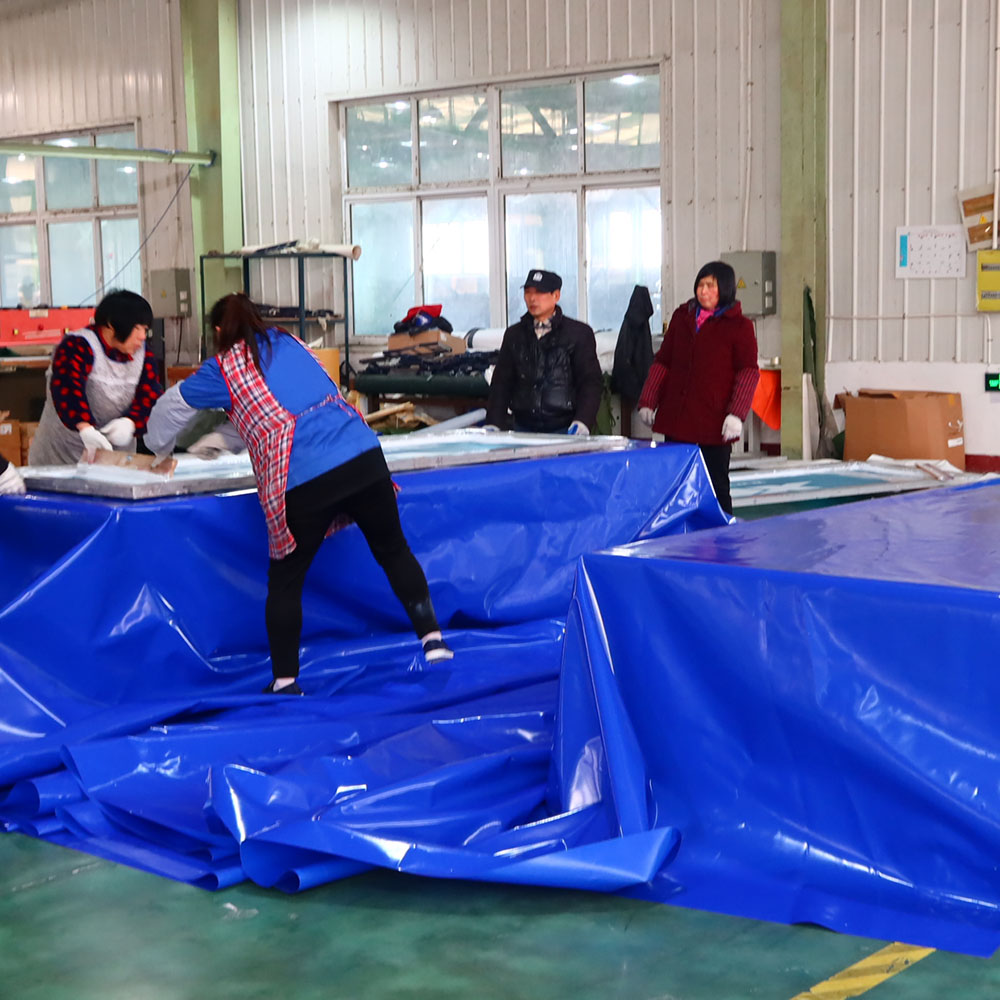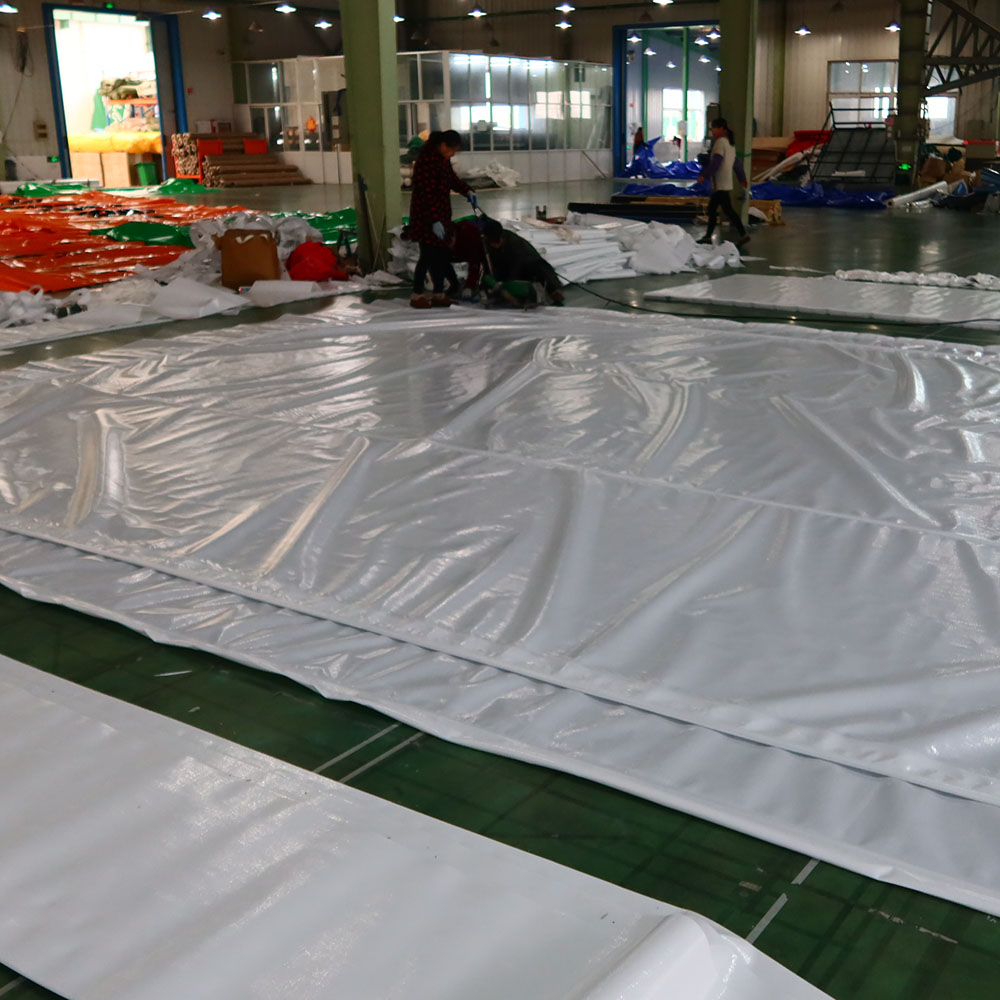 Our Happy Clients From 50+ Countries
Over the years, Dandelion has successfully handled hundreds of custom tarp product cases for different brands. Choosing us as your tarp wholesale supplier and get access to our suggestions.
Robert M. Thompson

United States

The canvas tarp made by Dandelion is eco-friendly and provides superb quality for a reasonable price. Our brand can significantly compete in the market and get more profits than before. Dandelion has been regarded as our long-term tarp supplier for our company.

Ralph Eisenhower

Germany

My case for lifting tarps is very complicated with specific techniques, strict standards, and high-quality materials. Though I was not satisfied with the previous two samples, Dandelion's experts could take their responsibilities to proceed with this case, and finally, the third sample was perfect. Now I'm planning to place my first order without any worries. You can trust Dandelion to deal with your case, whatever you want.

Franke Borghuis

Netherlands

I have been working with Dandelion for over 6 years. From vinyl truck tarps to more than 10 different tarp finished products now, Dandelion was very professional at tarp products all the time. They can reach our tight deadline during the holidays and ensure a longer warranty than expected.

Agnès Lanteigne

France

Finding a custom tarp product manufacturer is very difficult and exhausting. Dandelion lets me know that the custom case can be finished faster and perfectly. The most crucial point is that Dandelion can ensure a stable price list. That can assure my sales plans run smoothly.

Bethany Austin

United Kingdom

I am a start-up and cannot afford a bulk order. However, Dandelion give me a chance with a much lower MOQ to begin my first business. Now, I overcame my cash flow shortage and placed a bigger order because of their up-to-date marketing analysis and competitive prices for vinyl tarps.
FAQs About Custom Tarp Product Wholesale

Dandelion has been exporting custom tarp products worldwide for over 15 years and we have encountered all kinds of problems. Here are the most important concerns of our wholesale clients before closing the deal.
All tarp products made from various tarpaulin types match most clients' standard requirements, but not every market is the same. For example, we supply truck tarps and receive many positive feedbacks from our clients in North America. If you plan to purchase tarp products, it is best to ask our experienced consultants.
With an independent R&D team, we accept all forms of customization, you give us drafts, ideas, or even just a word, and we can manufacture your ideal tarp products and start with a sample.
In a word, China has a much better industry chain. There may be wholesalers of tarp products in India, Vietnam, and Malaysia, but Dandelion can guarantee a 3-5 years warranty and our service far exceeds your expectations. You will not be annoyed with quality control, loading inspection, lead time, shipment, after-sales service, etc. 
Sure. Dandelion has approved ISO9001, ISO14001, ISO18001, and BSCI factory audits to meet big-box retailers' inspection standards. Besides this, our products achieved RoHS, REACH, and CAPROP 65 test reports by SGS and BV. You can purchase our tarp products without worrying about their quality.
Sure. Almost 100% of wholesale cases have customized specifications. We can handle your custom colors, materials, techniques, logo printing, and packing design on tarp products with our professional consultants.
The MOQ for your finished tarp products is based on the consumption of tarpaulin fabric for each product. Our R&D team can calculate them, and your consultant will provide you with the actual minimum order quantity.
Vinyl, canvas, poly, and mesh tarpaulin fabric are our primary raw materials to manufacture the related tarp products. We get RoHS, REACH, and CAPROP65 for our raw materials. You can purchase our tarp products without worrying about any damage to consumers and the environment.
Sure. During the process of your case, it is necessary for you to get a sample and confirm whether it can meet all of your requirements. Pay a minimal amount in case you need a sample. Well, this money is for a single piece if it is one that you need to test or confirm its specification for the case process. With several samples, you'll pay a bit more.
You can decide to either pay the full amount under USD5000. If the total value of your order is over USD5000, you can choose to pay a 30% deposit of the full payment, 70% balance payment before shipping, or against the copy of B/L. If you have been with us for years and run into cash flow pressure, we can negotiate to offer OA credit in detail.
4-6 weeks. Lead time mainly depends on the manufacturing complexity of your custom tarp products and the purchasing interval of the tarpaulin fabric that our textile partners produce. Although the production capacity of our factory is overloaded, your bulk order can be arranged to produce by adjusting our schedules by strict production management.
Of course, but it is better to wait until the epidemic subsides. Now we support using Wechat and Skype for online factory inspection.
Depending on the speed of the forwarder's service, customs clearance, and logistics, we can guarantee that your goods can be departed from Shanghai, Ningbo, Qingdao, or Shenzhen Port.
The estimated arrival time is different for regions:
North America: 3-4 weeks
East Europe: 4-5 weeks
West Europe: 4-5 weeks
Oceania: 4-5 weeks
North Europe: 5-6 weeks
Middle East: 5-7 weeks
North Africa: 6-8 weeks
South America: 8-10 weeks
It does happen that if the tarp product you offer is too complex for your needs (like a Portable SPA Pool made from Vinyl Tarp and needs an inner sponge layer). We may not be able to manufacture it, but be confident that Dandelion has nearly 30 years of experience in the industry. We have far more resources than others. We can help you find the corresponding manufacturer. 
Refunds are not possible, especially for customized products. We charge in advance because tarpaulin fabric rolls, the client's brand logo printing, and related accessories are custom specifications that cannot be reused or returned to original tarpaulin rolls. 
3-5 years for common vinyl, canvas, and mesh tarp products. The basic warranty is based on the specification of your case. For instance, the vinyl truck tarps can often use 5-10 years because of their super heavy-duty & abrasion-resistant vinyl tarpaulin fabric. We can keep a balance between product quality and purchasing cost.
Sure. We have been supplying various tarp products to the top 5 sellers on US Amazon. Our teams know about the latest FBA delivery & packing rules and ensure that your goods can enter the Amazon warehouse without any problems and extra cost.
Custom tarp products wholesale can be easy. Dandelion has helped customers in more than 50 countries to be successful and earn good profits. We also welcome you to become an exclusive distributor in your country.
We help you find the solution to start with a sample and walk a journey with your brand all the time.