Tarpaulins, or tarps, are versatile covering materials made from waterproof or waterproof fabrics. They are extremely durable and reliable for a wide variety of industries and environments.
Tarps are commonly used in construction to protect materials and equipment from adverse weather conditions, moisture and dust. They are also used in agriculture to cover crops and protect them from harsh weather. Also, tarps are used in the transportation and logistics industry to cover and protect goods during transit.
One of the benefits of tarps is their flexibility in size and shape. They come in various sizes and can be custom made to fit a specific size. Tarps can be used both indoors and outdoors, making them an invaluable tool for any trade. Another advantage of tarps is their durability. They are resistant to wear and tear, making them ideal for repeated and long-term use. Additionally, tarps are resistant to UV rays, which prevents them from fading and deteriorating over time. Lightweight and easy to handle, tarps are ideal for temporary cover or shelter. They can be easily rolled up or folded for easy portability and convenient use on the go.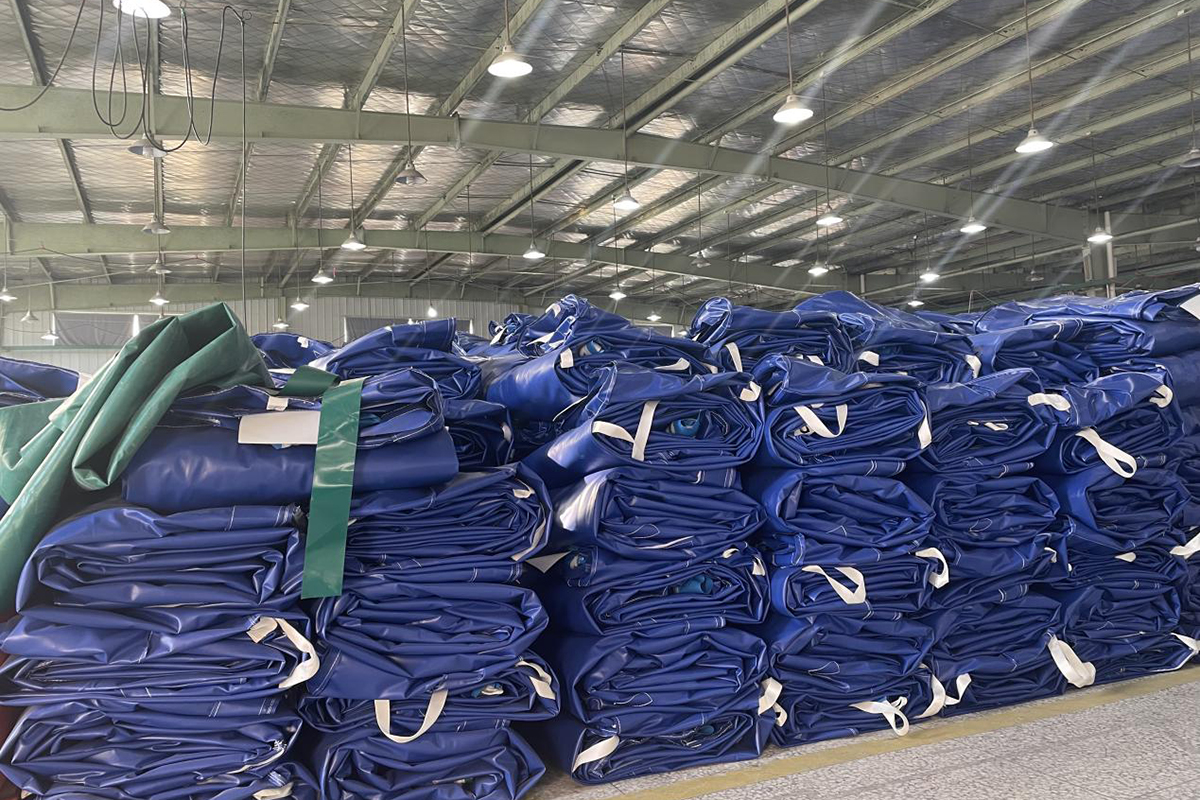 In addition to their practical uses, tarps are often used in recreational activities such as camping and outdoor activities. They provide a safe haven and can be used to create comfortable outdoor living or gathering spaces. One of the most popular types of tarps is the heavy duty polyethylene tarp. Made of high-density polyethylene, these tarps are extremely strong and waterproof. They are commonly used in construction and roofing projects due to their strength and durability. Another popular type of tarp is the canvas tarp. Made from cotton or polyester, canvas tarps are breathable and ideal for covering furniture or other sensitive items that need to be protected from moisture. While tarps are often thought of as simple and functional, they are also aesthetically pleasing. Available in a variety of colors and patterns, tarps can be used as decorative elements in addition to their practical use.
In conclusion, tarps are a must-have material in many industries and environments due to their versatility, durability, and flexibility. Used for protection, transport and recreation, they are practical and reliable solutions for a variety of needs.
Dandelion, as a manufacture factory of tarps for 30 years,provides various types tarps,especially for PVC steel straps truck tarp, canvas tarp,mesh tarp,clear tarp,PE tarp, hay tarp…
---
Post time: May-23-2023