Asphalt Tarp Manufacturers in China
Product Detail
Product Tags
Asphalt tarps are suitable for welding situations that may cause sparks to increase the potential danger.

It can resist sparks, slag, welding, and spatter. Restrain the fire accident that may occur in the workplace, separate the working layer, and eradicate welding work. Special functions feature good thermal insulation, no melting or dripping, high strength, and no thermal shrinkage.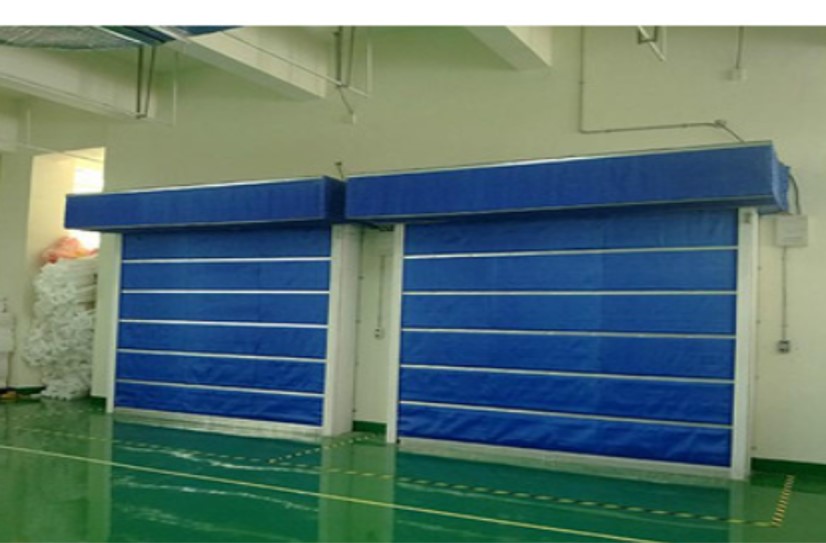 Asphalt tarps can be produced with different coatings or composite treatments (PVC, chlorine tincture, silica gel, aluminum foil, etc.) to cater to various functions:
waterproof, wear-resistant, anticorrosive, oil-resistant, thermal reflection

step-by-step heating resistance

heat preservation time

withstand 220℃ thermal temperature
When the target temperature exceeds 550 ℃, the tarp is recommended to add glass fiber fabric coated with vermiculite. The tarp can also be woven with high-density silicon fiber in the other solution. The uncoated tarp is usually softer and more suitable for covering objects.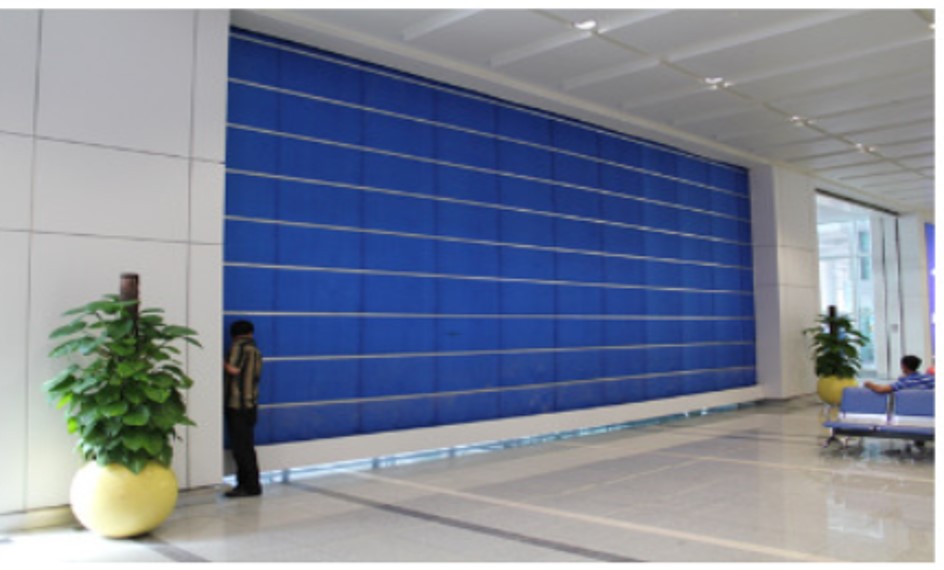 Asphalt tarps are made from non-alkali glass fiber, medium alkali glass fiber, expanded glass fiber, non-expanded glass fiber, multi-strand twist, single strand twist, and so on. Because of their high surface area to weight ratio, woven glass fiber fabrics are useful thermal insulators. On the other hand, the increase in the surface area makes them more vulnerable to chemical attack. Glass fiber blocks make good thermal insulation since they trap air within them, with thermal conductivity of less than 0.05 W/(m·K).
In conclusion, with the specific structure and elements of various glass fibers, the asphalt tarp can provide an excellent flame retardant function that can be used in multi-purpose applications.
Close the evacuation elevator leading to the aisle, close the elevator room leading to the front room, and the door leading to the aisle. Inspection doors for vertical pipe wells such as cable wells, pipe wells, smoke exhaust channels, garbage channels, etc.
Divide the fire zone and control the firewalls and doors on the fire partition. When it is difficult for a building to set up a firewall, use a fire shutter door instead. At the same time, it needs to be protected by an asphalt tarp curtain.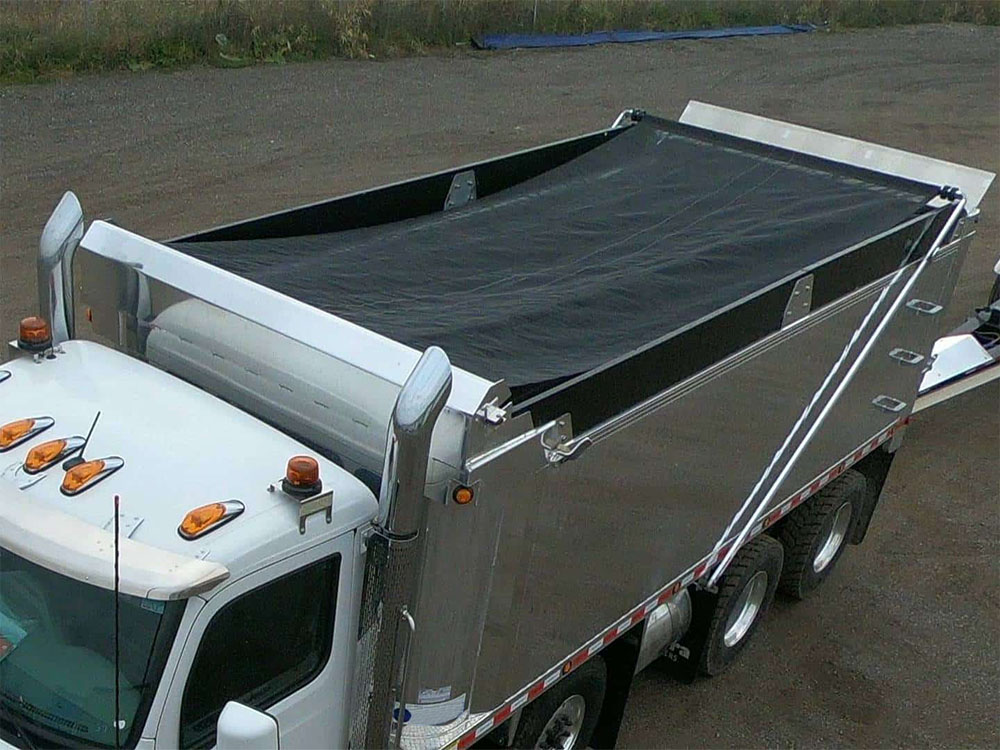 New or replacement asphalt tarps fit most models of dump trucks and dump trailers. The tarps are designed to withstand high temperatures. Consequently, the Heavy-Duty Expandable Asphalt Tarp won't stick to your asphalt or burn through it. Asphalt tarps provide high water and wind-resistant and durable surface for use in hot or cold climates.
Finished Size
6'x8' 8'x12' 12'x16' 16'x24' 8'x22' 8'x28' 8'x32' 20'x20' 30'x30'
Material
Vinyl Membrane Structure Fabric
Glass Fiber Fabric
High-density Silicon Fiber Fabric
Surface Coating
PVC, chlorine tincture, silica gel, aluminum foil
Fabric Weight
10oz - 20oz Per Square Yard
Thickness
16-32 Mils
Color
Black, Army Green, Grey
General Tolerances
+2 inches for finished sizes
Finishes
Waterproof
Flame Retardant
UV Resistant
Mildew Resistant
Grommets
Brass / Aluminum / Stainless Steel
Techniques
Heat-Welded Seams for Perimeter
Certification
RoHS, REACH
Warranty
3-5 Years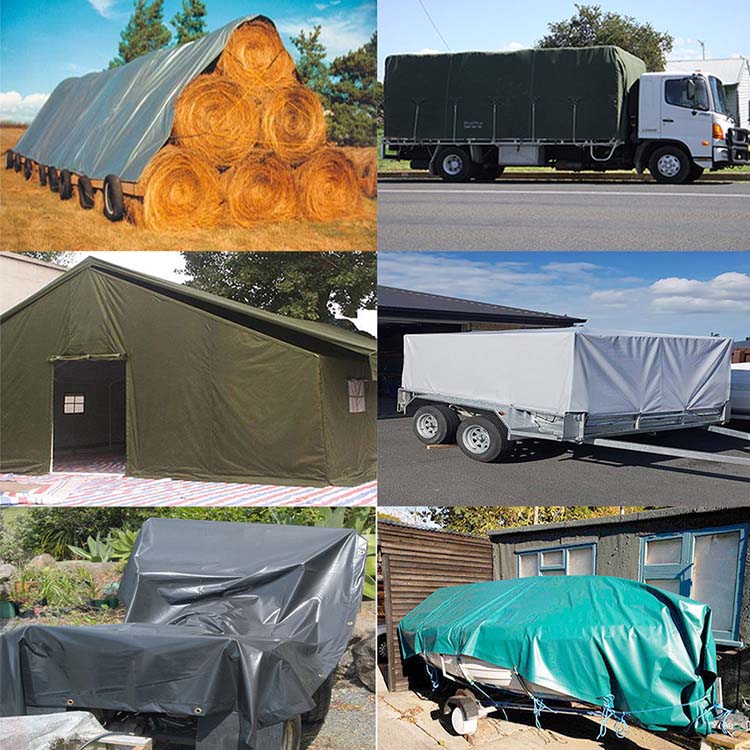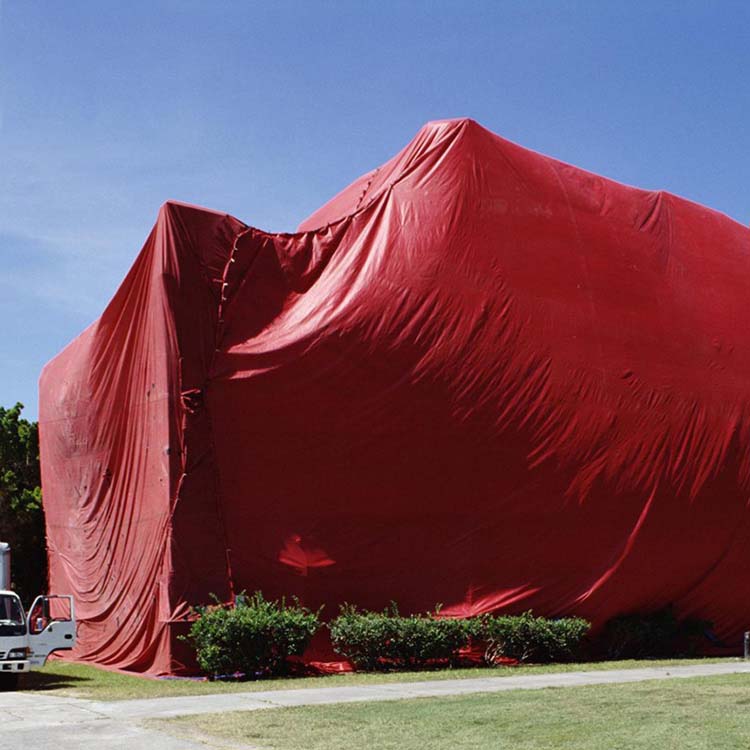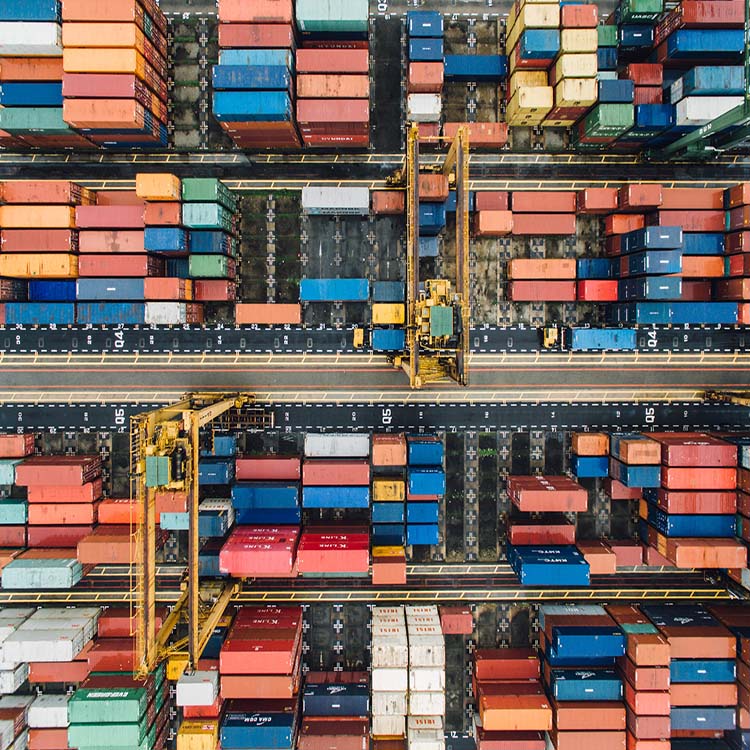 Custom Specification Service
Our expert designers handle product design and packaging solutions from start to finish, catering to any specific needs. Combining R&D and procurement, we work with you to create the perfect asphalt tarp design for your product, along with expected features and cost-effective options.
RoHS-Certified Material 
Dandelion asphalt tarps are made from high-quality 18oz superior vinyl coated polyester. Utilizing various coating techniques like PVC, aluminum foils and silicon coating, we produce the asphalt tarps without non-toxic chemical elements.
Print Your Label
Asphalt tarps are very ideal for displaying your brand logo on it. We can make your requirement into reality. Custom label design and size are available to your asphalt tarps, and get your target market's attention.
Packing Design to Commercialization
We can handle various packing solutions to assist you with more safe packages. Dandelion can match them perfectly and add the wood frame with the minimum volume to fix pallets and save your warehousing cost.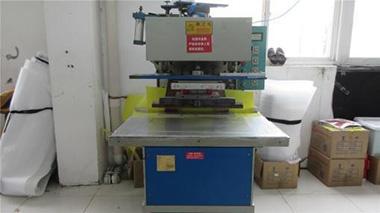 High Frequency Welding Machine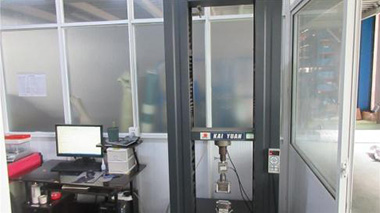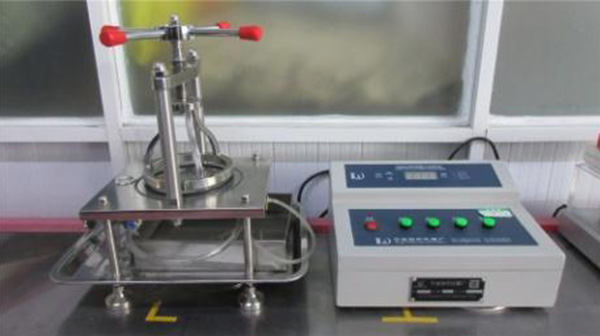 Water Repellent Testing Machine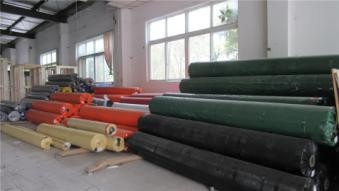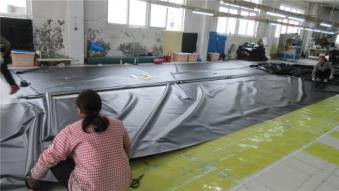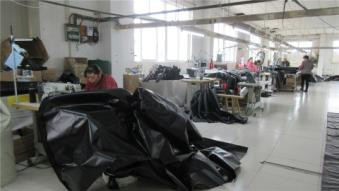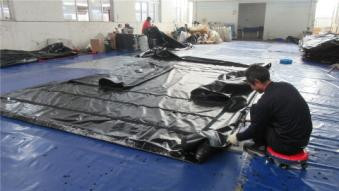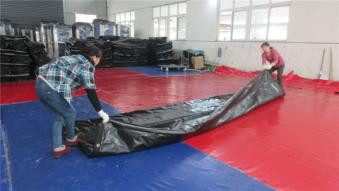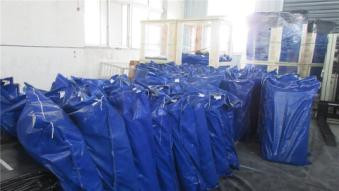 Expertise Market Research
Customer-Based Requirements
RoHS-Certified Raw Material
SOP-Based Quality Control
---
Previous:
Factory Free sample China Anti-UV Waterproof PVC Tarpaulin Cover Insulation Clear Film Tarps Transparent Mesh Vinyl Tarps Price
---